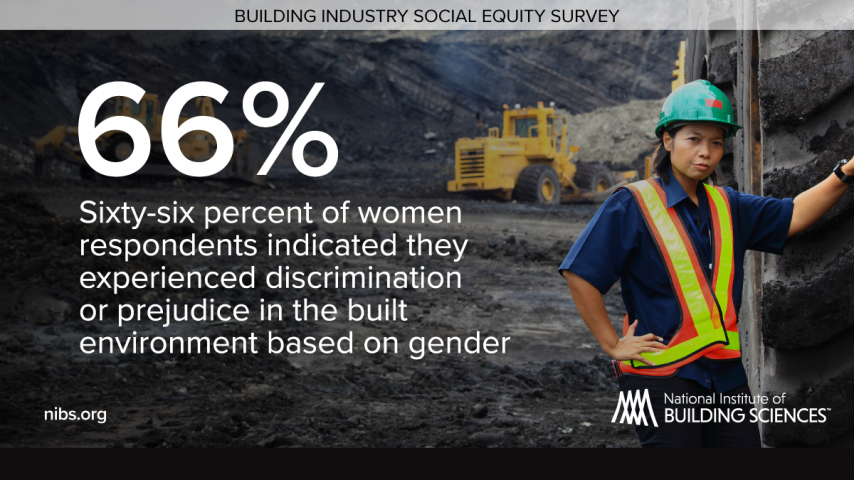 Coming in May: New Report on Diversity, Equity, and Inclusion in the Built Environment
The National Institute of Building Sciences takes social equity in the built environment very seriously.
This month, NIBS convened 30 building industry executives to discuss social equity and goals to steer the future of the U.S. built environment workforce.
The roundtable included participants being carried through exercises to develop an envisioned future of the built environment. The exercises involved breakout groups to ultimately create goal statements to work toward.
The highest-performing goal statements included:
The built environment will embed inclusion, diversity, equity and opportunity into all aspects of its operations.
Communities will thrive! (Residents have equitable access to opportunities, meaningful employment, quality education, accessible healthcare, and affordable housing.)
All community members will have access to safe and healthy working, living, and learning environments.
Community members, especially those who have not been historically involved, will be actively and intentionally engaged in co-designing and co-creating their built environment so that it reflects their values, meets their needs, and facilitates thriving.
Employment demographics in the built environment will match what our population looks like.
What Happens Next + Our Commitment to DEI in the Built Environment
NIBS is partnering with Avenue M Group to conduct a biannual survey of the building industry to take the pulse on where things stand, with regard to diversity, equity, and inclusion. Survey results will be released in May.
An initiative of the NIBS Consultative Council, the recent roundtable follows the first Built Environment Social Equity Survey, which was released in May 2021. That study included 16 participating organizations, who sought to obtain consistent data across many industry sectors.
According to the 2021 Built Environment Social Equity Survey, most respondents (65%) indicated it is important or extremely important to increase the diversity of the built environment.
Other highlights: 43% of employed respondents indicated their company has a program or initiative dedicated to DEI; 28% of respondents indicated they have experienced discrimination or prejudice based on age; and 66% of respondents indicated they have experienced discrimination or prejudice based on gender (women).
Last year, the Consultative Council released its Moving Forward Report, examining the critical area of driving workforce diversity, equity, and inclusion in the built environment. The report found that the U.S. is reaching a crisis point, in terms of ensuring that a "full pipeline" of skilled workers is available to meet the needs of a rapidly advancing building industry.
"Critical to this effort is improving access, targeted recruitment efforts, and training for women and underrepresented groups, including ensuring fair and equitable opportunities for career advancement within the industry," said the report.
Learn more about NIBS' commitment to DEI.
(Graphic credit: Finding from the 2021 Built Environment Social Equity Survey)