Diversity + Inclusion
The National Institute of Building Sciences is committed to cultivating and preserving a culture of inclusion and connectedness.
Our organization strongly believes in an environment built on respect and dignity. We believe that diversity, equity and inclusion are critical to the strength of the built environment and building industry as a whole.
As our role of conveners within the built environment, we continue to find ways to bring the industry together to discuss the challenges, share experiences and ultimately find solutions relating to diversity and inclusion within our industry.
We continue to encourage this culture within NIBS by: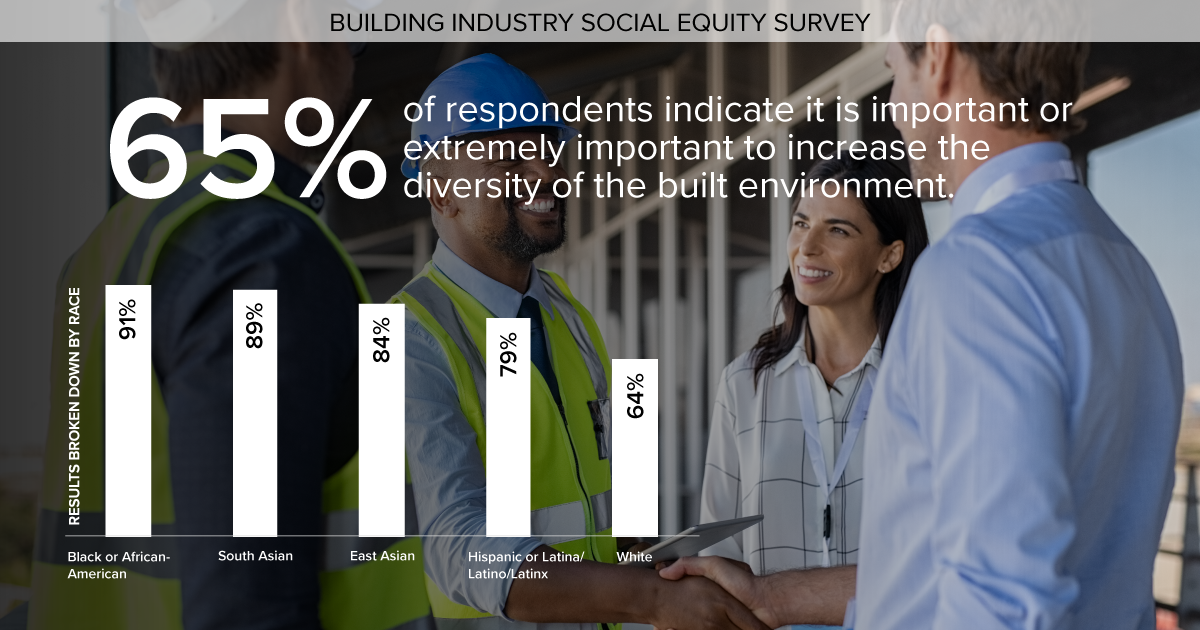 More on Our Commitment to Diversity, Equity and Inclusion
Upcoming Events and Webinars
Women Executives in Building Virtual Series
Our quarterly virtual series invites C-suite-level women in the built environment to come together to share ideas, challenges and solutions to current issues.
LEARN MORE
RESILIENCE 2021
2020 was a year we will never forget—from natural disasters and social unrest to a pandemic that followed us into 2021. NIBS' monthly webinar series addresses how a year of unique challenges can ultimately build resilience in our communities, our infrastructure and the places we live, work, learn and play.
LEARN MORE
Past Events and Webinars
Improving the Workforce of the Built Environment through Social Equity
December 1, 2020: More than 40 c-suite association leaders participated in high-level discussions, during a roundtable to Improve the Workforce of the Built Environment through Social Equity hosted by the National Institute of Building Sciences. This virtual meeting was designed to share best practices, data, and strategies for improving social equity in leadership positions within the industry.
PRESS RELEASE