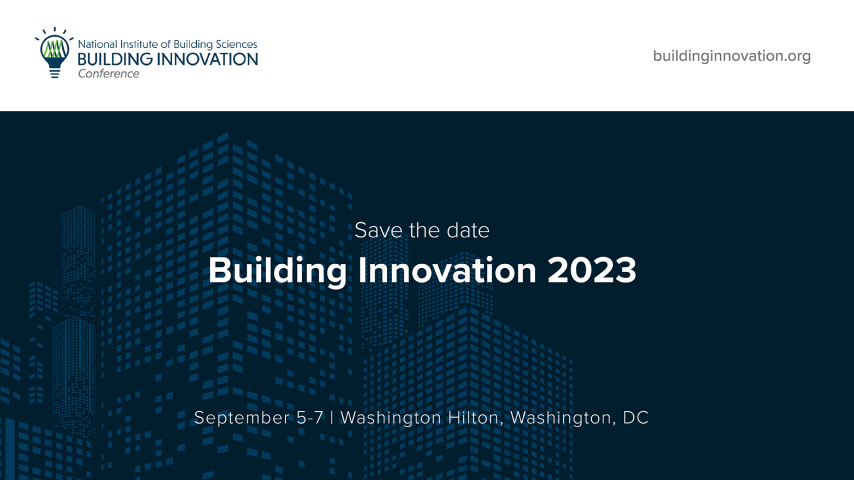 We're Seeking Speakers for our Building Innovation 2023!
The National Institute of Building Sciences has opened a call for abstracts for Building Innovation.
BI2023 will take place September 5-7, at the Washington Hilton in Washington, DC.
This year's focus will be on key themes, including resilience, technology, workforce development, and building performance and sustainability.
NIBS seeks speakers to cover the following topics:
Building information modeling
Digital twins
Affordable housing
Sustainability
Carbon neutral construction
Net-zero building design
Hazard mitigation
ESG
Cyber and data security
Offsite construction
Building Innovation brings together industry experts and leaders who impact the built environment to meet, share lessons learned, and discuss the latest challenges, innovative solutions and tools that affect the building community.
Abstracts should be submitted no later than April 28, 2023. For more information about speaker submissions, visit Building Innovation 2023.