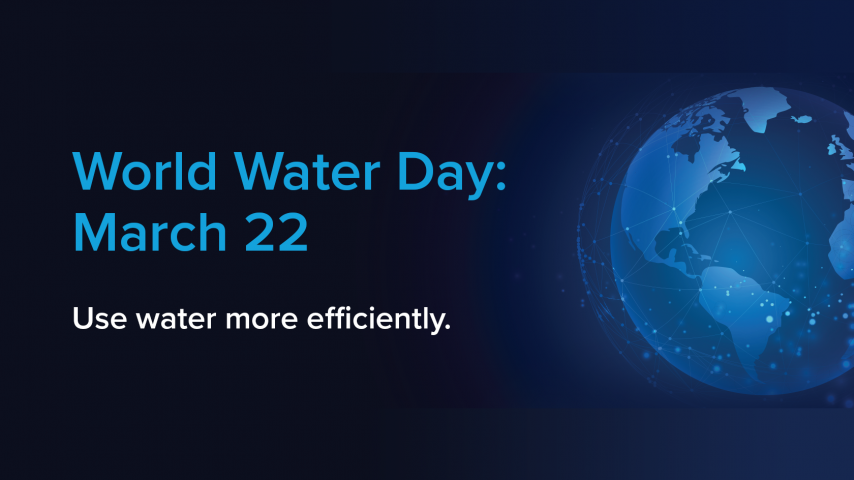 World Water Day: It's important to consider the role of infrastructure.
It reminds us of the strong link between water and climate change.
Adapting to the water effects of climate change will protect health and save lives, says United Nations Water (UN-Water), which coordinates the efforts of UN entities and international organizations working on water and sanitation issues.
WWD infographicEveryone has a role to play, and in the built environment, it's our infrastructure that brings water in to our homes and cities.
Using water more efficiently will reduce greenhouse gases.
Consider these facts, from the Natural Hazard Mitigation Saves study:
Lifeline retrofit. Society relies on tele­communications, roads, power, water, and other lifelines. Case studies show that upgrading lifelines to better resist disasters helps our economy and society. A lifeline retrofit saves society $4 for every $1 invested.
One leading option for natural hazard mitigation of utilities and transportation infrastructure includes replacing specific water supply pipeline segments to create a "resilient water-supply grid" that better resists earthquakes. There currently are at least 2 West Coast water utilities designing a resilient grid. The Mitigation Saves team estimates this measure would save up to $8 per $1 spent, depending on local seismic hazard.
Mitigation measures. There are affordable and cost-effective strategies that policymakers, building owners, and the building industry can deploy to reduce the impacts of natural disasters. Strategies include adopting and strengthening building codes, upgrading existing buildings, and improving utilities and transportation systems. U.S. disaster losses from wind, floods, earthquakes, and fires now average $100 billion per year. In 2017, it exceeded $300 billion.
Above-code design could save $4 per $1 cost. Building codes set minimum requirements to protect life safety. Stricter requirements can cost-effectively boost life safety and speed functional recovery.
These are just a few things to keep in mind as we build a more resilient and sustainable built environment.
Ultimately, if we take care of our infrastructure, it'll lead to stronger systems when disaster strikes. And in doing that, we do more for the greater goal of responsible water usage.
Let's be social! We're @bldgsciences on Twitter, or you can find us on Facebook.