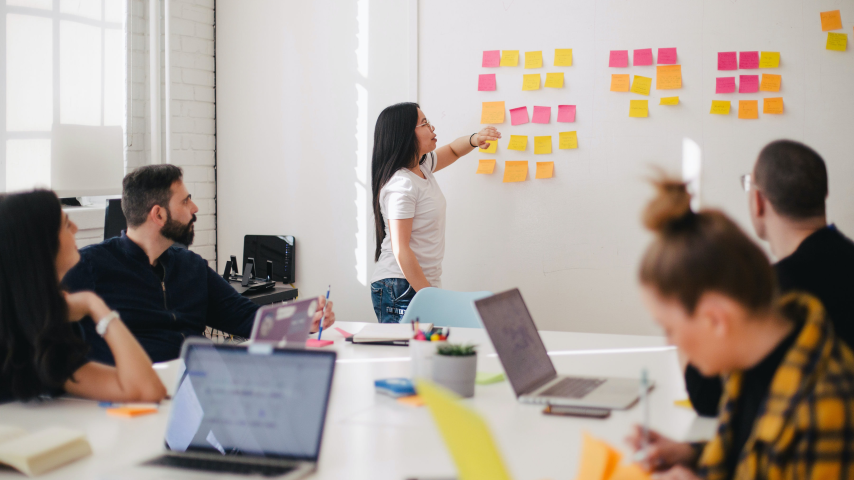 Workforce Development Workshop Discusses Education and Promoting Building Careers
NIBS recently held a workshop for building industry executives to discuss social equity and workforce goals. Three breakout groups of 10-15 individuals convened and discussed problems and solutions.
The conversation focused on three primary development goals: increasing access for individuals from low socio-economic backgrounds and communities to have greater opportunities in the built environment through employer-led internships, apprenticeships, and mentoring; creating a built workforce that is highly skilled, sustainable, and match the demographics of our population; and embedding diversity, equity, inclusion, accessibility, belonging,(DEIAB) and opportunity into all aspects of built environment operations, including full parity in workforce salaries, benefits, and work/life balance.
Of the three groups, one group discussed promoting interest in built environment careers as soon as elementary school and recruiting young people from community colleges and all educational institutions aggressively, in the same way that computer STEM careers are promoted.
Workforce Development Strategies
Additional strategies shared by the groups to accomplish these goals with a focus on operation allocation of resources included the following:
Encourage employers to offer more flexibility in hours; this would include considering part-time professionals and flexibility in job requirements (i.e., eliminating 4-year degree requirement where appropriate)
Administer workplace policies related to zero tolerance of discrimination and ones that encourage inclusion
Advocate for increased federal and state funding for building industry careers and technical education
Require and highlight paid internship programs in conferences, internal communications, and codes of ethics
Scale up or create local programs aimed at helping military servicemembers transitioning from the armed services into built environment careers
Measurable Success
When asked to describe what would constitute success in measurable terms, some solutions suggested included:
Additional funding for internships
Greater promotion of existing/successful education and training programs
Changes to minimum qualifications
Increase availability and flexibility programs in high school/colleges in underserved communities
Increase promotion to students regarding available built environment careers
Additional funding and greater promotion of internships and training programs was mentioned more than any other action.
What Needs to Change
When it came to conditions the groups would like to see changed, attendees named several areas that were lacking, including:
Skills preparedness and/or training programs: lack of educational programs; lack of exposure of variety of professions in the built industry
Internships: lack of paid opportunities; lack of apprenticeships and internships in general
Mentoring: lack of structured mentoring programs and finding mentors; little exposure for successful programs
Education costs: not enough funding available for career and technical education
Industry perception: poor characterization of known position types in the building industry
Other issues that addressed change that is needed included giving high schools incentives to encourage and help students get into the building industry – just as trade schools and four-year degrees are encouraged, so should building industry careers.
In related news, NIBS recently released an extensive report on social equity in the built environment workforce.