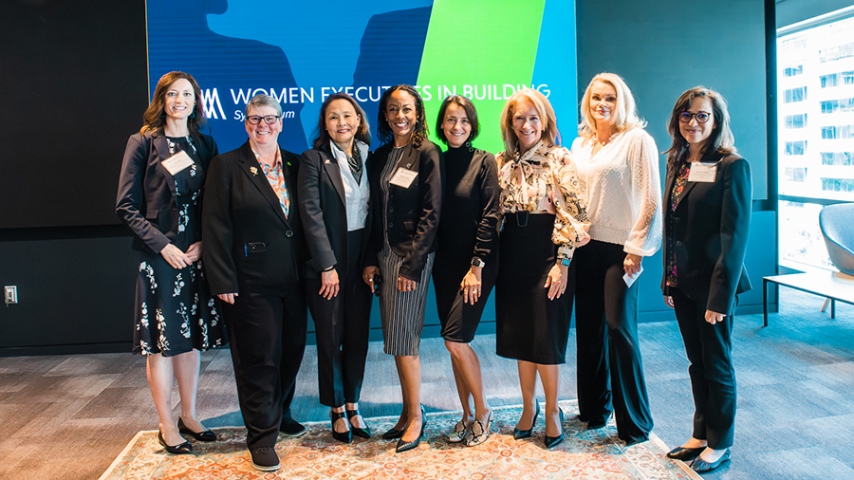 Women Executives Discuss Imposter Syndrome, Mentoring, and Personal Branding at Symposium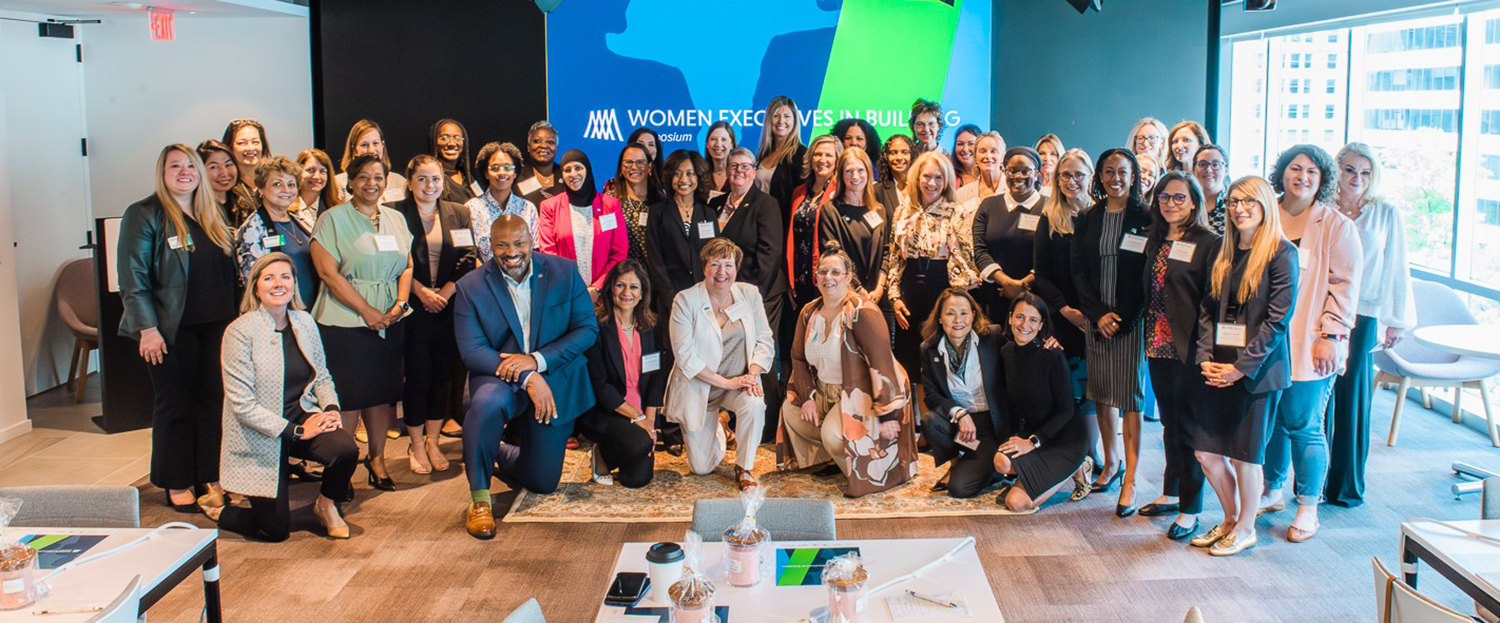 NIBS recently hosted an invitation-only Women Executives in Building symposium.
More than 40 women attended, and speakers included NIBS board members and women executives from both corporate and nonprofit built environment organizations. Event sponsors included Delta Controls, 84 Lumber, Compass Datacenters, Daiken, and Green Building Initiative.
Highlights included:
Natasha Daley, Editor of National Geographic, speaking about building a personal brand through social media. She spoke on having clear objectives about why you are on social media, choosing the correct platforms, and being authentic.
Salla Eckhardt, Senior Vice President, OAS Services Inc., presented "My Path to Success & the Importance of Technology to the Building Lifecycle." Eckhardt discussed the digital building lifecycle, and how the industry needs a thoughtful digital strategy. She stressed how emerging technology won't solve foundation issues if processes remain analog, and that we need to change our mindset from "files and folders to information that is consistent and accessible to everyone."
"Being the Only Woman in the Room" fireside chat featured several industry veterans and NIBS board members, including Anne Ellis, Evelyn Fujimoto, Sandra Benson, Kimberly Jones, and Christi Powell, with 84 Lumber. The panel covered many issues, including imposter syndrome, mentoring, navigating obstacles, how to drive change, and the importance of being a strong problem solver.
Regarding imposter syndrome and citing what her mentor taught her, Fujimoto said, "Let your confidence drive what you can be."
Social Equity in the Built Environment
The NIBS 2023 Social Equity in the Built Environment Workforce Survey also was discussed. Speakers included Aileen Fuchs, President & Executive Director of the National Building Museum; Lisa Washington, Executive Director of the Design-Build Institute of America; and Vicki Worden, President & CEO of the Green Building Initiative.
Panelists discussed using good judgement to establish yourself as a leader, properly training employees, and the importance of working in a hybrid environment for mentoring.
Speaking about getting others on board regarding DEI, GBI's Worden said, "We have to prioritize it at the top of our agenda and make sure it's a part of everything that we do." Worden mentioned that resistance still exists in some places and the need for the industry to develop a "we" mentality to enforce DEIAB (diversity, equity inclusion, accessibility, and belonging).
Washington added that less talk and more action needs to happen: "[At DBIA] we've taken a less talk, more action approach, reaching out to HBCUs." She noted the importance of acknowledging that in the built industry, we have to think past profit, but also about the social impact of everything that takes place.
"There are things in business models that need to change," Washington said. "We can't just say it, we need to get people to the table."
Social Sciences, Mitigation, and the Built Environment
NIBS Board Member, Dr. Lori Peek, presented on "Social Sciences, Natural Hazards Mitigation, and the Built Environment."
Peek, Director of the Natural Hazards Center and Professor of Sociology at the University of Colorado Boulder, discussed the human factors of mitigation, citing experiences of Hurricane Katrina survivors and the economic and social cost of mitigation.
She expressed the need to look further into building codes, land use planning, and people, i.e., consider the social context and social vulnerability of people to correctly estimate the economic and social value of mitigation, if we are to learn how much money mitigation actually saves.
"In the end, mitigation involves deeply human stories, we need to tell them more often," Peek said.