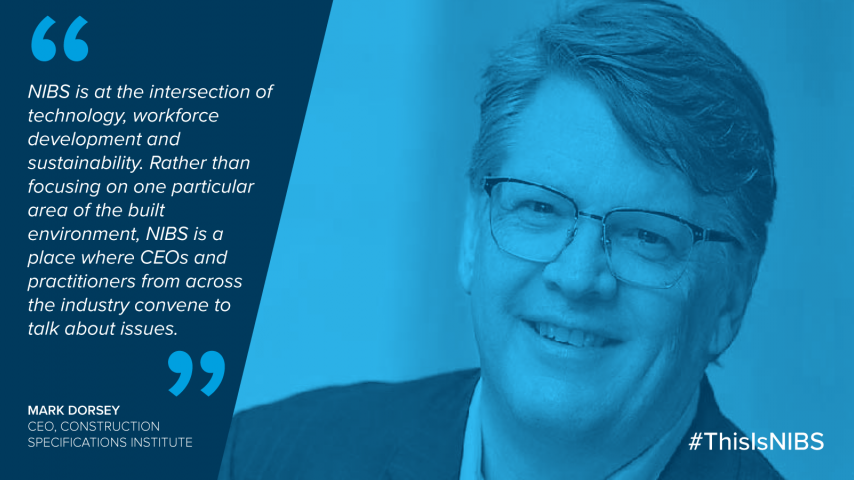 #ThisIsNIBS: Mark Dorsey, CEO, Construction Specifications Institute
We are humbled by the dedication of our members.
To celebrate this as well as raise awareness, recruit new members, and engage those who have supported our mission and success, the National Institute of Building Sciences recently launched a membership campaign.
#ThisIsNIBS features testimonial videos by members sharing their favorite part about being in our community.
Construction Specifications Institute CEO Mark Dorsey says CSI has been a longtime member of NIBS, which "has been at the intersection of technology, workforce development, and sustainability."
This is among the most important reasons for CSI to be engaged with NIBS, he said.
"Rather than being focused on one particular area of the built environment and the AEC industry, NIBS is a place where CEOs and practitioners from all across the industry convene to talk about those issues and it aligns perfectly with CSI's outlook and perspective," Dorsey said.
Next, we feature Donte Shannon, CEO of the Association for Equipment Management Professionals.
To learn more about becoming a member of our community of building professionals, visit nibs.org/contributors.