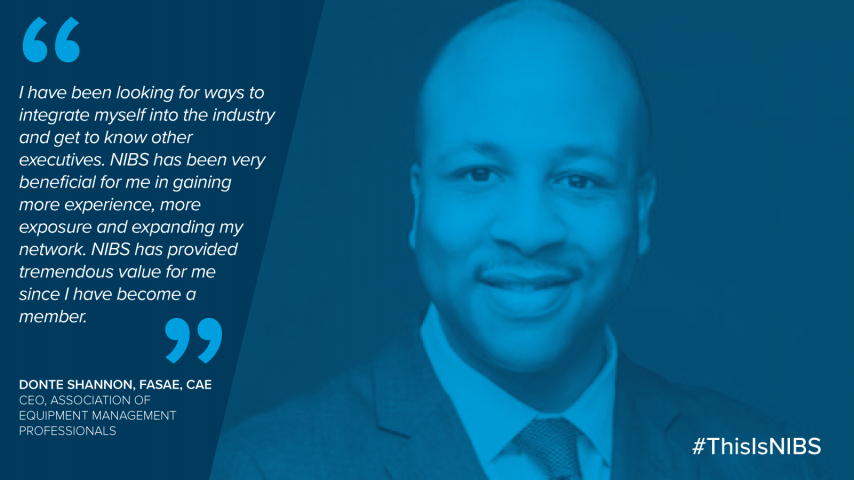 #ThisIsNIBS: Donte Shannon, CEO, Association of Equipment Management Professionals
Sometimes, it just takes joining the right network of professionals.
The National Institute of Building Sciences has launched a membership campaign to raise awareness, recruit new members, and engage those who support our mission and success.
The campaign – #ThisIsNIBS – features testimonial videos by members sharing their favorite part about being in our community.
Association of Equipment Management Professionals CEO Donte Shannon, FASAE, CAE, says when he first joined AEMP, he looked for ways to integrate himself in the industry and get to know other executives in the built environment.
"[NIBS membership] has been very beneficial for me in gaining more experience, getting more exposure and expanding my network," Shannon said. "It's provided tremendous value for me since I've become a member."
AEMP is the premier organization serving those who manage and maintain heavy, off-road fleets.
Next, we feature Kimon Onuma, president of Onuma, Inc.
To learn more about becoming a member of our community of building professionals, visit nibs.org/contributors.