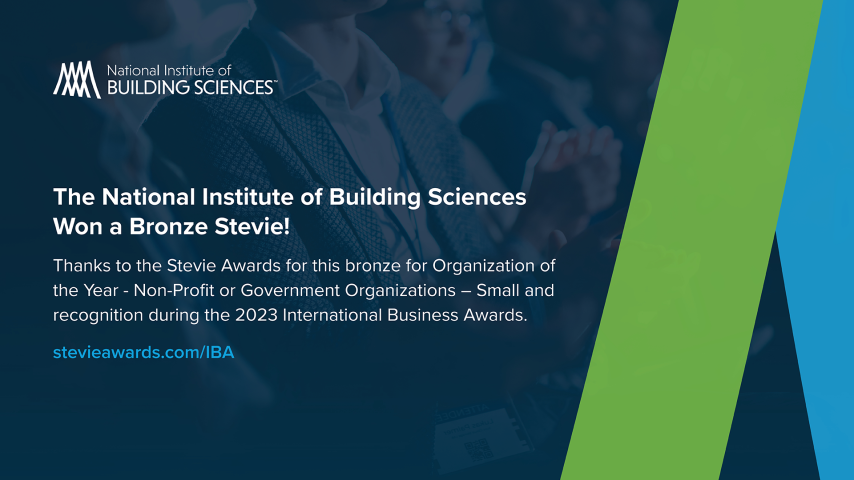 NIBS Wins a Bronze Stevie Award
We're celebrating at NIBS HQ in Washington.
The National Institute of Building Sciences took home a Bronze Stevie Award in the Organization of the Year - Non-Profit or Government Organizations-Small category.
Stevie Awards recently announced the winners in 20th Annual International Business Awards.
Winners were selected from more than 3,700 nominations submitted by organizations in 61 nations.
Stevie Award judges were comprised of 230 executives worldwide. The judges had many positive things to say about NIBS: "The National Institute of Building Sciences (NIBS) is an exceptional organization in the realm of building sciences and technology. As an entity created by U.S. Congress ... their role in bringing together experts from the building industry, design, architecture, construction, and government sectors to facilitate discussions is highly valuable."
View the list of Stevie Award winners: StevieAwards.com/IBA.