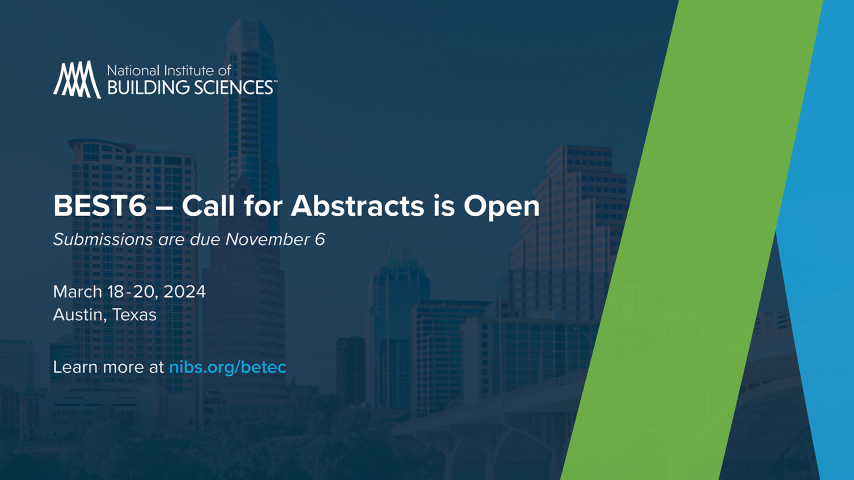 NIBS Announces BEST6 Call for Abstracts
The National Institute of Building Sciences Building Enclosure Technology and Environment Council has opened the call for abstracts for the Building Science and Technology (BEST6) conference.
BEST6 will be held March 18–20, 2024, in Austin, Texas. As the premiere event of the building enclosure science and technology community, the conference welcomes leaders, practitioners, and change-makers from all around the world to collaborate and learn.
The 2024 conference will focus on the impact of climate change on building enclosures, as well as new techniques in building design and construction, durability, and sustainability.
Abstract topics should fall within the field of building science and building enclosure science and technology. Examples of abstract topics include building energy dynamics; retrofits of residential, commercial, or historic buildings; climate change and enclosure interactions; technology innovations; managing building air leakage; and/or legal and investment implications of practice.
BEST6 abstracts should be no more than 300 words and are due November 6. Submit your abstract now.
Learn more about BETEC.