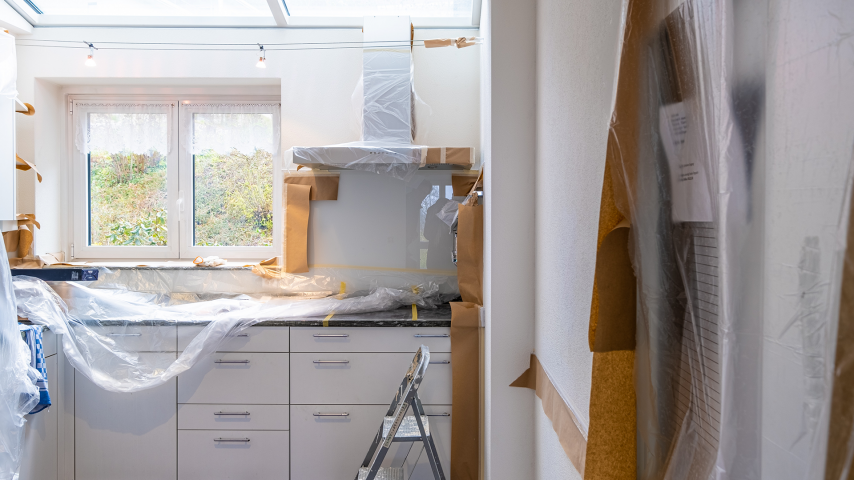 How to Tackle Home Restoration Projects That Result From Storm Damage
Hurricanes are ramping up and tornado season is right around the corner, and if you live in an area that is prone to storm damage, you're likely no stranger to home restoration. Between debris, flooding, and structural damage, home restoration can seem like a daunting and emotionally draining task.
Since storms can happen anytime, to anyone, the best way to approach your home restoration projects after storm damage is to create a clear plan. Consider the following when tackling your next project:
Craft Your Budget
The first thing you can do is set a clear budget for your home restoration projects. While no one can anticipate the amount or cost of storm damage restoration, you can always start an emergency fund and begin budgeting for some projects you may see yourself needing to tackle in the near future.
If your roof or gutters have taken a few hits from previous storms, it's wise to begin budgeting for when it will be time to replace them. Perhaps, if your house has been known to flood in years past, set aside some money each year for flood clean-up.
Your budget can also include renovations you'd like to tackle, as well as the necessities. If your floor is damaged by a storm, try seeing what your budget will look like if you spring for the second or third tier flooring options if you'd like.
Just remember that your budget can always be adjusted. It's great to have something set out that is clear and defined, but it's also important to remember that if you budget properly, you should also have some wiggle room to spend a little more than you planned, or to spend differently than you planned.
Research Before You Begin
In tandem with setting your budget, start doing some research on the factors that impact flood damage costs, who the best contractors are in your area, and any other details you'll need to know before getting started.
Research can also help you determine what you'd like your house to look like, so you can communicate with your contractor effectively. Don't be afraid to make calls to get your questions answered or dig deep to find a contractor who has specialized in home restoration. The more informed your decisions are, the happier you'll be with the end result.
Invest in What's Necessary First
When thinking about which storm restoration projects you want to tackle, it's important not to overlook the immediate needs first. Assessing the structure of your home and drying out your home completely are not as glamorous as redoing your kitchen, but if you wait or cut corners with the necessities, you may find mold, deterioration, or other harmful hazards that could cost a lot more down the road to repair.
Take It One Step at a Time
Home restoration can be overwhelming. The projects begin to pile up and in no time, it feels like you're rebuilding your entire house. When you start to feel overloaded or like you'll never get everything done, try to take a moment and regroup.
The key to a successful home renovation is to take on one or two projects at a time, and within those projects, break down your steps and your costs so you don't get buried under your project list. You have to be able to live in your home (unless you have temporary housing assistance), and it's important to keep your space livable and somewhat comfortable, for the sake of your stress and mental health.
Restore and Prepare
While restoring your home after storm damage, think through solutions you could implement now to prevent more damage down the road. Is it time to replace your sump pump? Do you need stronger windows? Is your garage door fit to withstand the winds you experience in your area? Can any of the structural features in your home be reinforced? Now is a great time to tackle any preventive projects you have on your list, since you'll already be restoring your home from storm damage.
Damage from flooding or winds is not something anyone hopes for, but it is something we can prepare for and address with a few thought-out preparations.