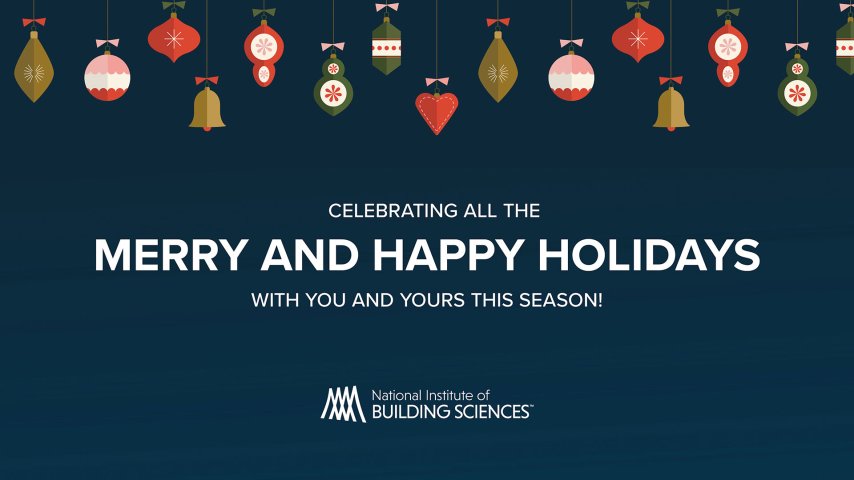 Happy Holidays from Team NIBS!
We want to take this moment to thank you for following and supporting the National Institute of Building Sciences.
The greater built environment is critical to our work to ensure the nation remains healthy, resilient, sustainable, and prepared.
This year, we developed a new three-year strategic plan to guide the organization. Our goals are simple: climate adaptation and mitigation, transformational building sciences and technology, industry development and diversification, and visibility and recognition.
NIBS remains steadfast in our mission to serve the public interest by advancing building science and technology to improve the built environment.
With this in mind, NIBS sends to you and yours the warmest wishes this holiday season.
2023 brings hope. We hope you will join us.