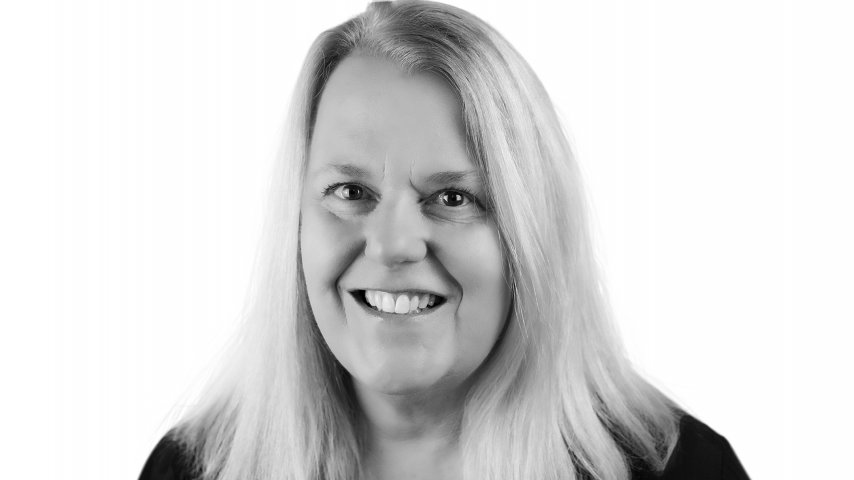 Celebrating Women's History Month: Nancy Novak, with Compass Datacenters
To Nancy Novak, Chief Innova­tion Officer with Compass Datacenters, there's no stronger currency than data.
Everything is data-related – whether it's understanding disease better, advancing education, battling climate change in the environment, extending welfare services, or training our military – all of it leads to the goal of having a more peaceful globe on which to live.
"Having good information and being able to organize it in a way that's useful is really powerful," Novak said. "It's a noble cause – taking information, putting it into a repository, and using it to help people."
Novak's 30 years in construction has been vast, covering everything from the Pentagon to hospitals to museums and airports. She spent two decades as an Operations Executive with Hensel Phelps Construction Company. After Hensel Phelps, Novak spent some time in retirement before becoming the National Vice President of Operations for Balfour Beatty Construction.
For nearly four years now, Novak has served with Compass Datacenters, where she focuses on cutting-edge technology, lean practices, and innovative culture through diversity to add value, improve return on investment, and disrupt the construction industry.
Novak hails from a family of tradespeople. She and her twin sister would accompany their father to jobsites, where he served as a general superintendent for a large contractor. The sisters fell in love with the work. Her twin is a general contractor.
A Team That Keeps Her Moving
In 2020, despite COVID-19 grounding so much of business, Novak participated in 46 events, including virtual keynotes, panels, and podcasts.
She averages about one event per week, and Novak credits her team with keeping her schedule running smoothly.
Prior to COVID, Novak always was on a plane, visiting Compass campuses.
Dallas-based Compass Datacenters has 17 datacenters, with three large campuses totaling more than 500 acres currently under development. Domestically, the datacenters contain 450 MW of capacity.
While datacenters aren't hard to construct – they're big boxes and serve as a storage room for servers – they require the right connectivity, environmental structure, and utilities.
Most datacenters are single-client – either enterprise on the municipality level or they're hyperscale. There are only five companies in the world who fall into the hyperscale category: Google, Microsoft, Apple, Amazon, and Facebook.
Gone are the days of buildings constructed with a single, dedicated computer room.
"From a construction standpoint, datacenters have not been around for many years," Novak said. "The cloud is where the hyperscalers live, and it's been barely 10 years. Everything is migrating to the cloud."
The pandemic made these hyperscalers even larger, pushing technology 10 years ahead of their time just based on need.
100 Percent All-Women Construction Managers
Typically, Novak starts her day very early, reviewing projects on the Compass Datacenter portals. Then she checks in with her team.
Compass Datacenters has 100 percent all-women construction managers at its U.S. campuses. This is a very intentional diversity strategy.
"Some have experience, and some are new in the business," Novak said. "But all have an amazing energy, and even the entry-level women are blowing our minds. The way they catch on and embrace this role. They're just rockstars."
The built environment is notorious for being male-dominated. There's just 10 percent of women in the construction workforce. In the trades, the number is even smaller – just 3 percent.
Achieving gender parity in this space is a huge passion for Novak.
She points to one of the largest builders in construction – Procter & Gamble, who also happens to be among the largest advertisers in the world. The company represents a huge opportunity to change the messaging around construction.
"We know what we've been taught," she said. "If you normalize what we you see in advertising so you have a diverse workforce on a construction site with a woman carrying tools and not a laundry basket – then it'll happen. People start to see it as accepted."
To Novak, there's no greater career than construction.
"Construction touches every single life," she said. "With the built environment, you build a launchpad, put satellites in the air, build hospitals, or a datacenter to store information. Every time you build for anyone, you learn about their business. The people you touch are from every walk of life."