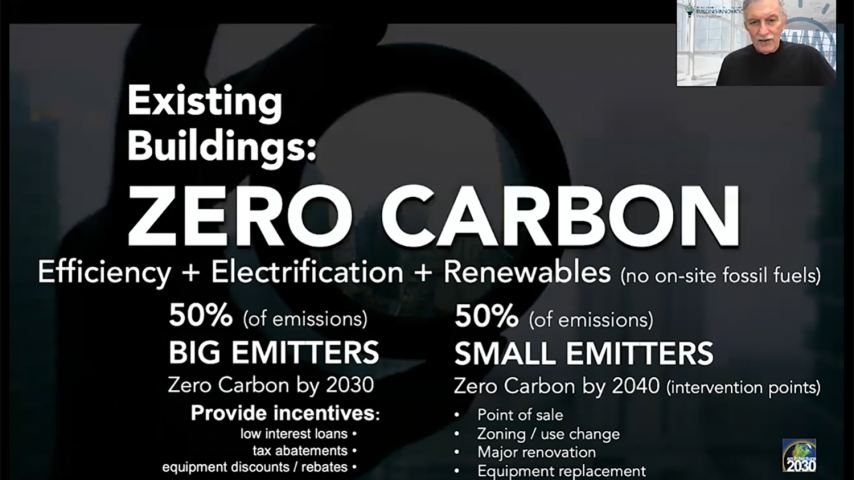 Building Innovation Day 2: We're Reassessing, Reassigning, and Redesigning Spaces
Connectivity has led to true equity in the work environment, said Lakisha A. Woods, CAE, President and CEO of the National Institute of Building Sciences.
Woods opened the second day of Building Innovation 2021, sharing about the pandemic and its continued challenges.
"The pandemic has challenged the built environment – and each and every one of us – in many ways," she said. "We still have to work, build buildings, be safe at home, and recognize that work may not be in traditional locations. We're reassessing, reassigning, and redesigning spaces. Through all of this, it's still important for us to come together – probably more so than ever."
Building Innovation is a meeting for the building industry that brings the most timely, relevant, and critical information to impact today's jobs and tomorrow's future.
Day 2 of BI2021 included these sessions: Addressing Climate Injustice: Building Our Way to Equitable, Sustainable and Resilient Communities; Unmasking Microaggressions in the Workplace; Data-Driven Collaboration at the Department of State; Accelerating Climate Change Solutions and Action Through Museums; and ESG & DEI: Best Practices for Building Industry Applications.
It's Not Difficult to Design to Zero Carbon
Edward Mazria, FAIA, Founder and CEO of Architecture 2030, opened the conference with his keynote, If We Act Together Now, We Can Change the World.
The time for half measures and outdated targets is over, if we are to stop the irreparable destruction of our cities, towns, and natural environments, Mazria maintains.
He outlined three steps to achieve zero carbon:
Design an energy efficient building to the latest codes standards (or better). Efficiency standards include Title 24 (2019); IECC (2021 Appendix) and ASHRAE 90.1 (2019). Design would include an efficient building envelope; passive heating, cooling and ventilation; and efficient systems, equipment and controls.
Design all-electric and renewables. This means addressing the building's energy needs with on-site renewable energy and/or off-site renewable energy like wind, solar or hydro. In other words, no on-site fossil fuels.
Phase out carbon. Very large buildings should get to zero carbon by 2030. Small buildings should be given a little more time – to 2040 to get to zero carbon. Providing incentives to building owners and communities would help; these include low interest loans, tax abatements, equipment discounts and rebates.
Mazria said it starts with changing the conversation.
"The greenest building, development or neighborhood is the one that is already built," he said, discussing the idea of repurposing and adaptive reuse of existing buildings.
An Innovative Sanitation Project Proposal for a South African Village
The Eastern Cape Province of South Africa serves as the location for a project to assess the contribution of an innovative sanitation system for the sustainability of a rural community.
Tshiphiri Tshivhasa, Deputy Director for Research, Eastern Cape Department of Human Settlements in South Africa, presented project research during his session, The Drive for the Rural Youth Technopreneurs Development Model Through an Innovative Sanitation System Implemented at Qweqwe Village in the Eastern Cape Province.
"The intervention was to curb the infrastructure challenge facing the rural communities, however, unemployment among youth also remains a worrying challenge," Tshivhasa said.
The project still is in the proposal stage.
Ideally, it would be used as a model to create new jobs. South African youth account for 59.5 percent of the total number of unemployed people in 2021, irrespective of education level.
According to Tshivhasa, the community is ready for the introduction of new technology and its spinoffs. The project would require no new materials – this is just a way of assembling old materials in a new way using the readily available tools.
South Africa as a part of the global community is not an exception in considering setting its development agenda and development plans in alignment with international policies and its own legislative environment, he said.
3D Printed Forms for a Precast Concrete Project
3D printing, or additive manufacturing, is an innovative solution for many construction projects. Its use on actual projects is especially noteworthy because the construction industry often is hesitant to embrace new technology.
Mo Wright, Marketing Director with Gate Precast Company, and Diana Hun, Building Envelopes Subprogram Manager with Oak Ridge National Laboratory, presented the Advantages of Using 3D Printed Forms for a Precast Concrete Project.
Wright and Hun shared case studies that ultimately came down to solving a design challenge.
Rather than using traditional wooden molds to manufacture architectural window panels for the One South First-Domino Sugar project, the precast concrete producer used 3D-printed molds to cost-effectively create a random pattern for the panels' openings. This reduces waste because 3D-printed molds can be reused 10 times more often than wooden molds, and it results in a higher quality finish on the concrete panels.
3D mold printing can accommodate imaginative, complicated geometry and compensates for the lack of skilled tradespeople.
Wright said 3D-printed molds also provide great assurance to the design team because "we know it's going to be exactly as it's drawn."
Built Environment Innovators and Leaders Recognized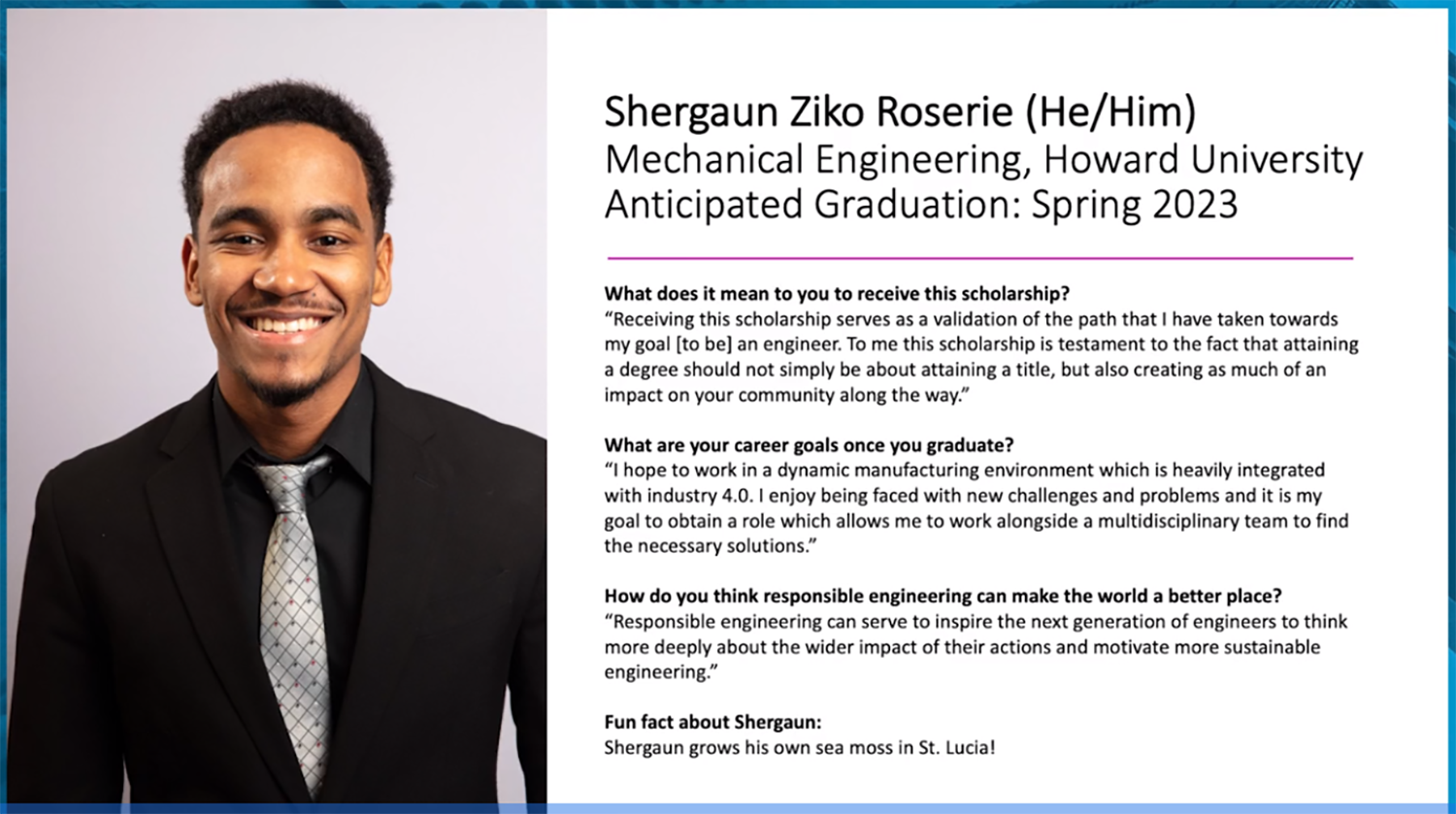 Joy Ortiz, President of Marshall Group Architects, opened the BI2021 awards ceremony by announcing the winners of the Betty and Mort Marshall Memorial Scholarship. The scholarship was named after her parents, and Mort was the first member of the National Institute of Building Sciences. The scholarship winners are Trajan Baker, an architecture student at Hampton University, and Shergaun Roserie, an engineering student at Howard University.
The 2021 NIBS award winners are:
National Institute of Building Sciences Lifetime Achievement Award – Robert Ivy, FAIA, EVP/CEO, American Institute of Architects
Diversity, Equity & Inclusion Leadership Award – Structural Engineers Association of Northern California
Innovator Award – Procore Technologies
Future Leaders Award – Amrinder Singh, Code Enforcement Manager & Building Code Official, Municipality of Norristown
Exceptional Woman in Building Award – Nancy Novak, Chief Innovation Officer, Compass Datacenters
Distinguished Service Award – John Messner, Chair, U.S. National BIM Standard, Professor, Penn State University
Building Better Requires Bold Moves
After the awards ceremony, NIBS' Woods talked with Jamie M. Gentoso, P.E., Global Head of the Solutions & Products Business Unit of Holcim, for a discussion about Holcim's work to improve sustainability and resiliency in the building industry. Woods also sought Gentoso's advice for women considering a role in construction.
Gentoso said Holcim has a roadmap to get to net-zero emissions.
"We've reduced our CO2 footprint by 30 percent since 1990," she said. "It's those baby steps that create the path."
Building better will require bold moves, she said.
"In the end, some of this comes to companies like ours to make change before our customers ask for it," she said. "It's educating people and pushing the change ourselves. As a building industry, we all need to get on board. These changes are coming. We need to make better choices in materials."
Regarding women in the building profession, Gentoso has this advice: Don't limit yourself.
"There are many opportunities in construction for women – for all people, people who want to work hard," she said.
To have an inclusive company, you have to be willing to take feedback. Gentoso said: "If companies want to be inclusionary, take advice from your team. Celebrate the diversity within your teams."
Building Innovation 2021 goes into its third and final day, starting at 11am ET. The opening keynote will be delivered by Thomas W. Smith, III, Executive Director of the American Society of Civil Engineers. Smith will discuss A Future World Vision – Safe, Resilient and Sustainable Infrastructure.