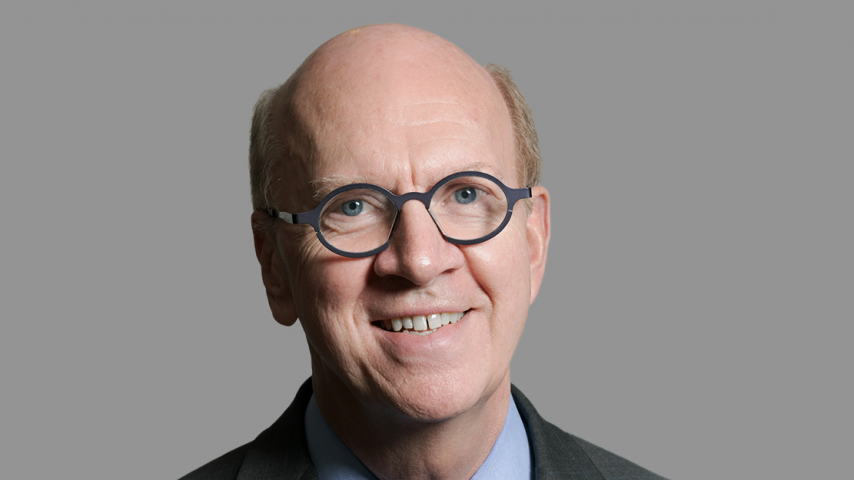 AIA EVP/CEO Robert Ivy to Retire in December
EVP/Chief Executive Officer Robert Ivy, FAIA, announced on May 3 that he will retire at the end of 2021 after a decade of service in the top spot of the American Institute of Architects (AIA).
A "renaissance man" with a broad range of interests and acumens, Robert has distinguished himself as a master communicator using built form or English language: as an architect in his native Mississippi, as a book author (the authoritative biography Fay Jones: The Architecture of E. Fay Jones, FAIA), and later as Editor-in-Chief of Architectural Record magazine. He also is distinguished as "Master Architect," a title bestowed by the national architecture fraternity Alpha Rho Chi, for his effectiveness in communicating the value of design. He is one of seven architects, including I.M Pei, Mies van der Rohe, and Buckminster Fuller, to receive this honor in 100 years and the only 21st century recipient to date.
Robert's leadership of Architectural Record spanned 1996 – 2010, when he also served as vice president and editorial director of McGraw-Hill Construction Media. Over that time, he extended the magazine's reach to China and strengthened its coverage of technology, practice and economic issues, and sustainability. Offices in New York's midtown south rendered him close to the terrorist attacks of September 11, and his subsequent writings to a profession shaken to its core helped speed healing and rebuilding.
Robert's tenure as AIA EVP/CEO began in 2011 on the heels of the Great Recession, and over the past decade, he has restored financial health and expansion to the organization. As the tumult of past few years, as the pandemic, climate change and clamoring for resilience, civil unrest, and new awakenings to social inequity cause American society to take stock, Robert steadfastly has led the AIA to rediscover and raise its voice. The decade of his leadership has seen the Institute's membership rise to 95,000+, as more and more people in the building industry hear that voice and choose to be part of the optimism and solution that it proffers.
During his AIA tenure, Robert has been a good and generous friend to NIBS, co-hosting the joint CEO Forums, supporting and sponsoring the establishment of the Building Research Information Knowledgebase (BRIK), and encouraging development of the Building Enclosure Councils nationwide network.
As NIBS President & CEO Lakisha Woods said, "Robert is a tremendous leader in the industry and a thoughtful personal supporter, friend and mentor. I have enjoyed collaborating with him during my time in this role and will miss our discussions about the future of the industry, goals for our organizations and of course, social conversation over lunch at Joe's. I am fortunate to have had this time to learn from such a distinguished association executive and truly caring individual."
We posit that anyone fortunate enough to have worked with Robert—the AIA leader, Editor in Chief, architect, writer, historian, Board member, industry convener, or any combination thereof—couldn't sign off this blog without mentioning one last thing: Robert Ivy is one of the nicest guys you ever will meet. Great listener, generous idea-sharer, genuinely concerned about people: wherever the next leg of his journey takes him, we wish him all the best and hope we will have a chance to share part of it.