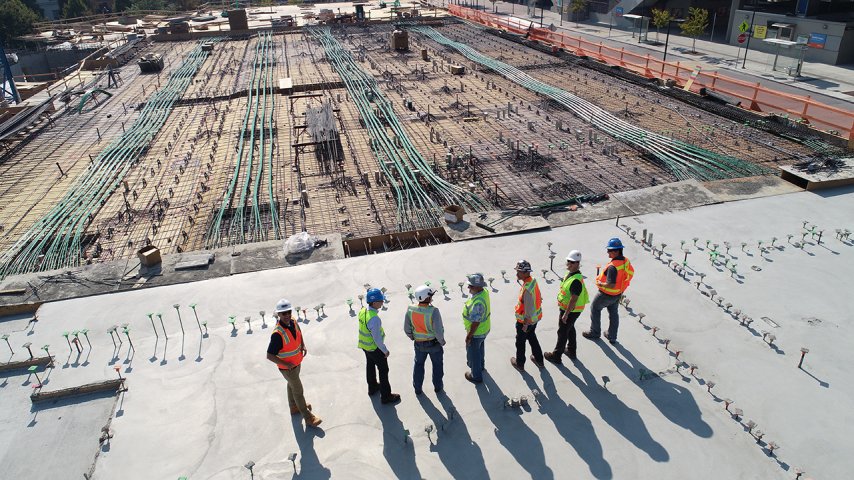 3 Ways Construction Will Be Different in a Post-Pandemic World
2020 has had a massive impact on a range of industries.
Construction hasn't been spared. Supply chains have slowed down, projects have been delayed, and many businesses have struggled as a result.
Fortunately, things have gotten better. Recent data has indicated construction industry recovery amounting to the return of roughly 60% of jobs lost earlier in the year. Clearly this is not a complete recovery, but it's encouraging momentum. While the winter season is expected to bring some setbacks with regard to pandemic management, the overall sentiment is that we are on the road to recovery. The construction industry could be back to some version of normal at some point in 2021.
But that doesn't mean there won't be long-term changes. Even as we hope for a full recovery from the pandemic, the simple reality is that some long-term adjustments are inevitable. The following are three we expect to see in construction.
1. Health & Safety Will Be Emphasized
Many strategies will be employed, including new policies regarding basic sanitation, new designs at offices and worksites, and practices that keep employees from gathering in close quarters for long periods of time.
Part of the building industry's pandemic response early on has included the emergence of the resource hub on the Whole Building Design Guide, where a great deal of the emphasis is on making commercial buildings safe — not just from COVID-19, but from contagions in general. Some of the same strategies are likely to be employed, in many cases, in the actual construction of new buildings as well. Workers will adhere to new standards to minimize the chances of transmitting illnesses to one another.
2. Companies Will Prioritize Recession Resilience
Protective measures against this pandemic and future emergencies won't be limited to health and safety. There will also be economic safeguards put in place across various industries. The COVID-19 crisis resulted in a worldwide recession. And while such events are beyond the control of any one person, company, or industry, one guide to how a recession can affect us pointed out that "there are steps we could make to financially prepare ourselves for one."
This is a philosophy construction companies would do well to adopt. The above guide mentions precautionary measures like boosting an emergency fund or reworking a budget — both of which can mean having more money on hand should an emergency materialize. This is a tip aimed largely at individuals, but companies also should take heed. Responsible companies will take steps to achieve some degree of recession resilience for the next time.
3. We'll See More Off-Site Modular Construction
A growing focus on off-site, modular construction — along with more technology-driven work — was mentioned in commercial construction trends for 2019. In other words, movement toward more tech and modular methods has been anticipated. But the pandemic is all but certain to speed up this transition.
Modular construction can keep workers from congregating as often (thus boosting health and safety) and is likely to cut costs on resources, transportation, and labor (meaning more money saved for crises). Ultimately, this technique is more or less ideal for a post-pandemic world in which remote work, minimal contact, and savings will be a lingering preference.
In time, we'll undoubtedly identify changes beyond the ones mentioned here. But the three above already stand out.