04/07/2021 09:00 AM
04/09/2021 05:00 PM
America/New_York
AEI Conference 2021
The Architectural Engineering Institute (AEI), in partnership with the University of Colorado Boulder, is pleased to announce the 9th Biennial Professional Conference for 2021.
The concept of living buildings has recently emerged as the new ideal for sustainable building design and construction. Defined as a building that generates all of its own energy with renewable, non-toxic resources, captures and treats all of its water, and operates efficiently with an uncompromising aesthetic, living buildings represent a new species of buildings that blends boundaries between the built environment and the natural world and necessitates creative, integrative engineering and architecture solutions to meet rigorous design challenges. 
Virtual Meeting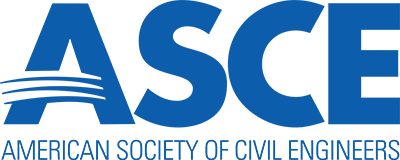 This conference will explore challenges architectural engineers of tomorrow must face beyond energy efficiency—challenges related to carbon, materials, water, climate, and human health and wellbeing.
11/17/2022 12:00 PM
11/17/2022 01:00 PM
America/New_York
Design for Resilience and Sustainability with Precast Concrete
This course will discuss considerations for the holistic design and construction of durable, long-lasting structures that are sustainable, safe and resilient. A building's primary goal is to protect the lives, lifestyles and livelihoods of its occupants. Precast concrete has numerous qualities that can help buildings perform efficiently and offer occupants and communities healthy, flexible and useful spaces that can be effectively utilized over many years. Attendees will have the chance to see and hear case studies of projects that used precast concrete for durability, resilience, and sustainability, and examine important qualities and attributes to consider when specifying the material.
Learning Objectives:
Define the concepts of resilience and sustainability with a focus on holistic design and long-term, lifecycle performance.
Analyze how material choices made impact the safety and wellbeing of occupants over the life of the building and future design concepts.
Explore opportunities where sustainability, resilience, durability and efficiency intersect.
Identify how precast, prestressed concrete can contribute to designs that are sustainable, efficient, durable and resilient enough to protect the lives, livelihoods and lifestyles of occupants and communities.
Examine case studies of sustainable, resilient and safe projects that effectively utilized precast concrete to achieve their goals.
Virtual Training