WEB Virtual Series: Current Strategies that Will Help Increase Diversity and Inclusion
Jun 25, 2020   |   2:00 PM – 3:00 PM ET
Virtual Meeting
Women in trades are daring to confront stereotypes that are still holding women back. Powerful women defying the odds in a predominantly male industry need to be aligned to increase awareness of labor shortages and lack of diversity. Most importantly, we must come together to reach a more diverse audience, including the young women and girls who may not consider this as a career path.
These monthly virtual meetings will lead up to the second annual Women Executives in Building Summit on May 5-6, 2021 in Nashville, TN.  
Who Should Attend: All female C-Suite executives in the building industry, from association executives to women–owned and operated trade businesses.
Event format: There are no panels or programming. This is a conversation with other C-Suite female executives in a safe, thought-provoking environment. The May session focused on productivity and serving your respective customers in a time of crisis.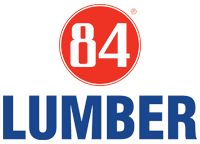 Jennifer Hitzke
jhitzke@nibs.org
Manager, Executive Office, Board & Volunteer Relations
National Institute of Building Sciences