Innovations and Operations: Developments in Sustainable Precast Concrete
Dec 12, 2023   |   2:00 PM – 3:00 PM ET
Virtual Event
Precast concrete is a durable and resilient material that provides many benefits to efficient, sustainable structures in the long term. While precast concrete has an upfront CO2 impact, the industry is working to reduce GHG emissions and increase the efficiency of its products.
This presentation will discuss technical innovations to reduce the carbon footprint of precast concrete and examine current process improvements that are pushing the industry forward to a more sustainable future.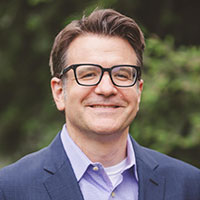 Executive Director, PCI
Attendees will learn about attributes, benefits, and considerations of using precast concrete in the holistic design of sustainable structures.
Participants will understand established and developing technologies aimed at reducing the environmental impact of precast concrete.
Attendees will discover process improvements, production efficiencies, and other producer efforts that are creating GHG reductions today.
We will demonstrate ways that precast concrete producers are lowering the environmental impact of their products, and how projects are achieving sustainability goals with concrete.
12/12/2023 02:00 PM
12/12/2023 03:00 PM
America/New_York
Innovations and Operations: Developments in Sustainable Precast Concrete
Virtual Event
AIA Learning Units:
1.0 LU