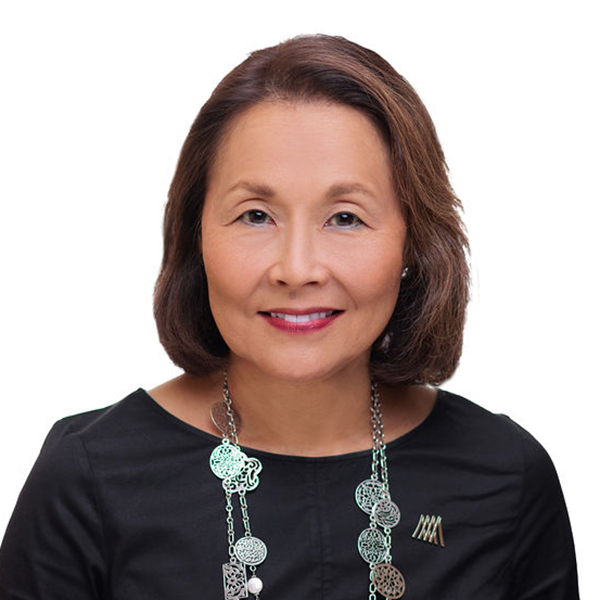 Evelyn Fujimoto, Associate AIA, LEED AP, NCIDQ, RID NAC
Secretary
EMF Collaborative, Austin, Texas
Evelyn Fujimoto is an award-winning design professional with a portfolio of over nine million square feet of building interiors spanning North America, Asia, Europe, and the Middle East. Fujimoto's professional accreditations attest to her expertise in the design and delivery of interior spaces, as well as a commitment to sustainability and resilience.
Over the course of her career, Fujimoto has lived and worked in London, Hong Kong and the United Arab Emirates, as well as New York, California, and Texas. She has witnessed diverse approaches to the design, documentation, and delivery of projects in the built environment. Living and working abroad, Fujimoto has learned to embrace diverse views and positions to listen, learn, and bridge divided opinions to achieve consensus. She is an advocate for a more holistic approach to urban planning and more active engagement with a broad section of local communities in setting and achieving community goals.
Evelyn Fujimoto's projects have received recognition and accolades for their design excellence, including adherence to sustainable design practices, value creation for the business community, and demonstration of leading industry and construction methods. These include LEED Platinum, Gold, and Silver, AIA Design Awards, ENR Regional Awards, and Interior Design BoY (Best of Year) Honoree. Notable projects include the London Stock Exchange in the United Kingdom, the Abu Dhabi Securities Exchange in the UAE, BHP Headquarters in Houston, Texas and the Travis County Civil and Family Courthouse in Austin, Texas.
Fujimoto attended the University of Texas at Austin and graduated with a Bachelor of Science in Interior Design, with highest honors. Evelyn Fujimoto resides in Austin, Texas and is a Principal, Director of Design | Interiors with STG Design, a design firm founded on the principles of great design, transformative creativity, and uncompromising quality. STG Design is an integrated architecture, interiors and planning firm with offices in Austin, Texas and Nashville, Tennessee delivering a full range of design services.