WEB Virtual Series: Serving your Respective Customers in a time of Crisis
May 28, 2020   |   2:00 PM – 3:00 PM ET
Virtual Meeting
Women in trades are daring to confront stereotypes that are still holding women back. Powerful women defying the odds in a predominantly male industry need to be aligned to increase awareness of labor shortages and lack of diversity. Most importantly, we must come together to reach a more diverse audience, including the young women and girls who may not consider this as a career path.
Now, in these challenging and unprecedented times, women executives in the built environment must support each other and share our thoughts and ideas on how we provide value even virtually. Many are working from home with their families present, and we are managing and keeping teams inspired and motivated, while also running households, homeschooling children, and trying to maintain our own mental health.
These monthly virtual meetings will lead up to the second annual Women Executives in Building Summit on May 5-6, 2021, in Nashville, TN.  
Who Should Attend: All female C-Suite executives in the building industry, from association executives to women–owned and operated trade businesses.
Event format: There are no panels or programming. This is a conversation with other C-Suite female executives in a safe, thought-provoking environment. The May session will focus on productivity and serving your respective customers in a time of crisis.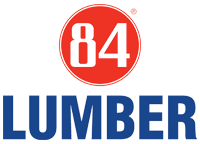 Jennifer Hitzke
jhitzke@nibs.org
Manager, Executive Office, Board & Volunteer Relations
National Institute of Building Sciences