Join Us as We Build a Better Tomorrow
Collaboration is the foundation of the National Institute of Building Sciences. NIBS brings together an elite community of thinkers, innovators, educators and creators across all sectors of the built environment to solve critical issues facing the industry.
Members are invited to have a seat at the table where these discussions take place—they collaborate to develop and implement technical and procedural improvements within NIBS' councils, committees and programs. Together, NIBS members are working together to build a better tomorrow.
Our Members
Our members are made up of individuals, public and private sector organizations, non-profits and local, state and federal government officials. These members play a wide range of roles within the built environment.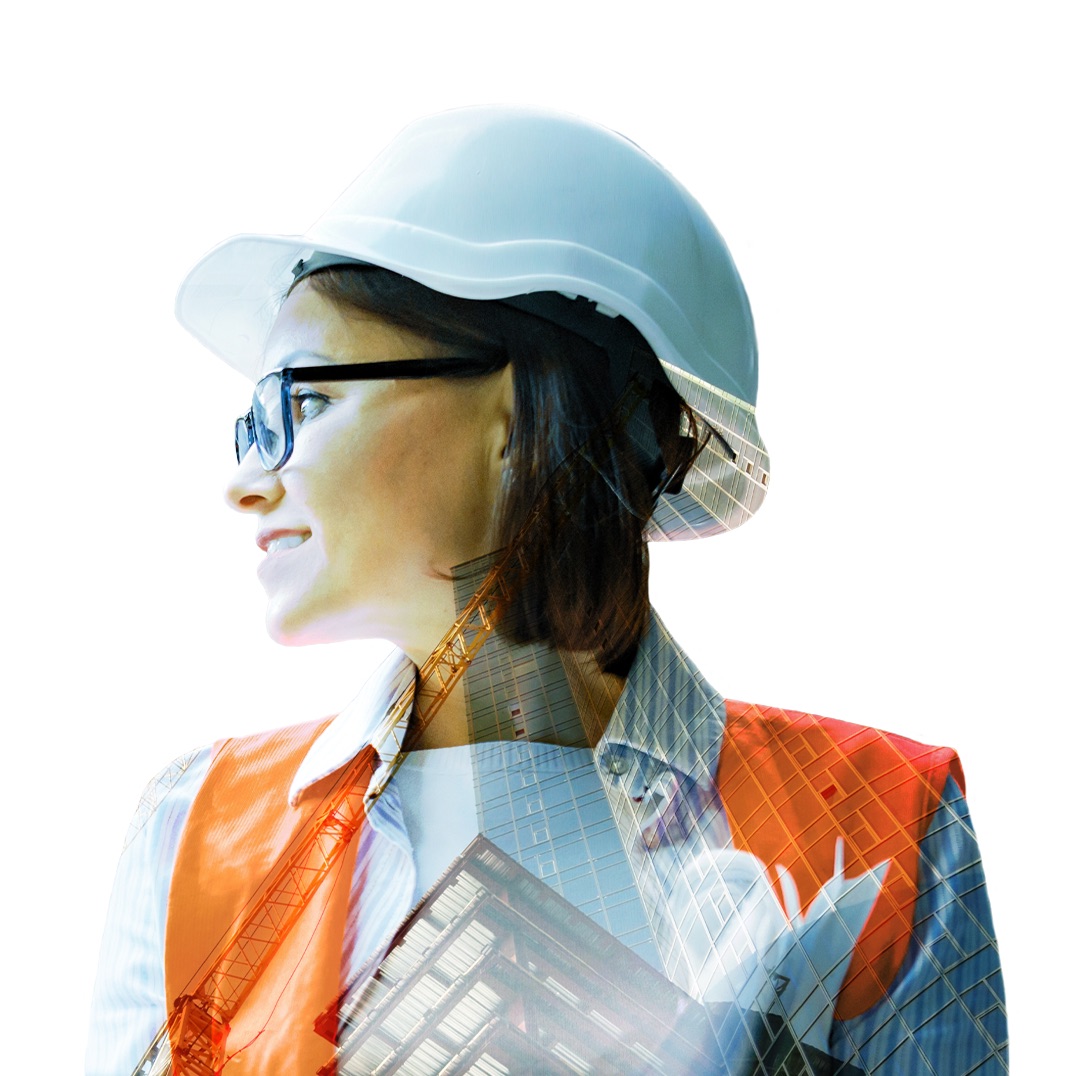 WHAT OUR MEMBERS HAVE TO SAY
NIBS is unique in how it convenes experts from building sciences, professional practice, academia and government. No other organization offers that combination of resources to help America confront and reverse its resilience problems.
Keith Porter, PhD
University of Colorado Boulder
It has been an interesting journey. I started with NIBS, as I was interested in the work of the BIM Council. I wanted to keep up with the current practices and trajectories of BIM and where it was envisioned to go. It is rewarding and inspiring to be involved in the industry transformation at this scale.
Carrie Dossick, Associate Dean of Research
University of Washington's College of Built Environments
For those of us who focus on research that is directly applicable to industry practice, NIBS is an important platform for discussion on how to use research-based practices to improve performance to a more beautiful, prosperous, and just world.
Renee Cheng, FAIA John and Rosalind Jacobi Family Endowed Dean
University of Washington's College of Built Environments
INDIVIDUAL MEMBERSHIP
PUBLIC INTEREST
$125
Open ONLY to academic employees, state, local, and federal government employees, architects, engineers, representatives of consumer organizations, and industry retirees.
INDUSTRY
$225
Open to any individual employed by, interested in, or associated with building construction, labor organizations, home builders, housing management, building or construction contractors, manufacturers, trade associations, real estate, finance, insurance, research and testing, technology, and codes and standards.
STUDENT
$40
Open to any individual enrolled as a full-time student in an institution of higher learning.
ORGANIZATIONAL MEMBERSHIP
ORGANIZATIONAL
$1,000
Open to any organization desiring to provide additional support to our 501c3 organization. These organizations may designate up to five individuals from their organization to be Members.
UNLIMITED ORGANIZATIONAL
$5,000
Open to any organization desiring to provide additional support to our 501c3 organization. These organizations are seeking unlimited access for their employees to participate in NIBS Communities.
SPONSORSHIP
BIM COUNCIL
The BIM Council is an alliance of all those who are willing to contribute their time and talent toward improving the entire facilities industry. We want information to flow from authoritative sources to end users at every phase of the project. To accomplish this, we need support from individuals, companies, agencies, sponsors and donors.
NIBS LEADERSHIP SPONSORSHIP
This year-long sponsorship of the National Institute of Building Sciences Board of Directors allows exclusive access to the leaders of the industry who come from all areas of the built environment.
NIBS EVENTS
Infrastructure Webinar Series
BSSC NEHRP Webinar Series
BIM Event Series
Unlimited Member Organizations
Unlimited Organizational Membership is for organizations seeking unlimited access for their employees to participate in NIBS communities.
American Institute of Architects
Autodesk, Inc.
Bentley Systems
FM Global
Gilbane Building Co.
National Institutes of Health
NAVFAC
NBBJ
Ohio Facilities Construction Commission
U.S. Department of State
U.S. Department of Veterans Affairs
U.S. General Services Administration
Member Organizations
Membership provides access, at an organizational or individual level, to weigh in on member projects that shape the future of the place people live, work, learn, and play. Organizational members often have multiple individuals, representing a variety of job roles, participating in NIBS councils.
84 Lumber
AABC Commissioning Group (ACG)
American Institute of Steel Construction
American Iron & Steel Institute
American Wood Council
APA - The Engineered Wood Association
Architect of the Capitol
Armstrong World Industries
ASHRAE
Association for Facility Engineering
AWG Contracting + The Moses West Foundation
BOMA International
BSI Group America, Inc.
Charles Pankow Foundation
Compass Datacenters
Component Assembly Systems
Concrete Masonry Association of California and Nevada
Connex
Construction Specifications Institute
Daikin U.S.
Dell Technologies
Delta Controls, Inc.
Design-Build Institute of America
DOE: Better Climate Challenge
ESRI
Façade Tectonics Institute
Fishbeck
General Motors Company
Green Building Initiative
IIBEC
Insurance Institute for Business & Home Safety
International Association of Plumbing and Mechanical Officials
International Code Council, Inc.
McDonough Bolyard Peck, Inc.
MOD X
Modular Building Institute
National Association of Home Builders
National Fire Protection Association
National Ready Mixed Concrete Association
National Building Museum
New Horizons Foundation
NCSEA
NOAA
Onuma, Inc.
Precast/Prestressed Concrete Institute
Procore Technologies, Inc.
Professional Roof Consultants, Inc.
Protogetic
RICS
Simpson Gumpertz & Heger
SpaceIQ
STG Design
Structural Engineers Association of California
Testing, Adjusting, and Balancing Bureau
Total Systems Commissioning, Inc.
U.S. Army Corps of Engineers
U.S. Green Building Council
U.S. Navy
U.S. Resiliency Council
Wipro Limited
Sponsors
Our sponsors support various projects, reports, and initiatives that address challenges faced in the built environment.