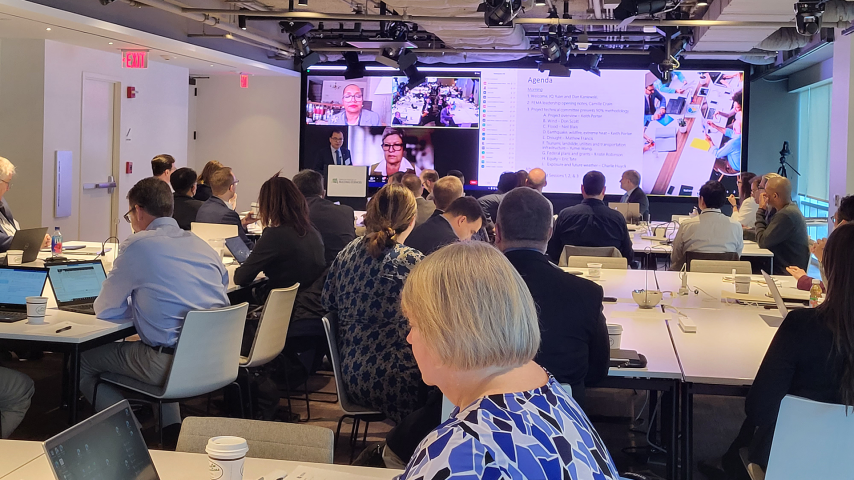 Assessing Natural Hazard Mitigation Needs for the Nation
Early this month, NIBS, with the support of the Federal Emergency Management Agency (FEMA), held a mitigation workshop on natural hazards. The workshop was attended by more than 50 built environment professionals, policymakers from the White House and Congress, and many federal and industry partners.
The workshop aimed to discuss methodologies NIBS is developing for FEMA to assess the natural hazard mitigation needs for the nation. As disasters cost the United States an average of $100 billion annually, wiping out one month of the $1.4 trillion of construction put in place in the average year, this study will provide an unprecedented assessment of the nation's enormous mitigation investment needs, in terms of comprehensiveness and understanding community level equity.
The Project Scope
The mitigation workshop began with a welcome from Daniel Kaniewski, Managing Director for the Public Sector with Marsh McLennan, and Dr. Jiqiu (JQ) Yuan, NIBS Vice President of Engineering and Executive Director of the Building Seismic Safety Council (BSSC) and the Multi-Hazard Mitigation Council (MMC). Speaking to the purpose of the study and workshop, Yuan said, "We can't set the country in the right direction without knowing how big the problem is."
Camille Crain, BRIC Section Chief with FEMA, shared her insight about why FEMA initiated the study and how the findings may provide valuable information to policymakers and shape future FEMA grant programs. Laurie Schoeman, with the White House Council on Environmental Qualify, and Naveed Jazayeri, with the Senate Committee on Homeland Security and Governmental Affairs, offered comments about the importance and need of the study.
The NIBS project team shared strategy assessments and insights on many hazard types, including:
Project overview and methodologies related to earthquake, wildfire, and extreme heat, by Keith Porter (Project Team Chair)
Utilities and Transportation, tsunami, and landslides, by Yumei Wang (Project Team Vice Chair)
Wind methodology, by Don Scott
Drought, by Mathew Francis
Flood, by Neil Blais
Equity, by Eric Tate
Federal grants and plans, by Kristin Robinson
Exposure and future weather, by Charles Huyck
Feedback and suggestions during the workshop's group discussions will provide important direction for the project team for the next phase of development.