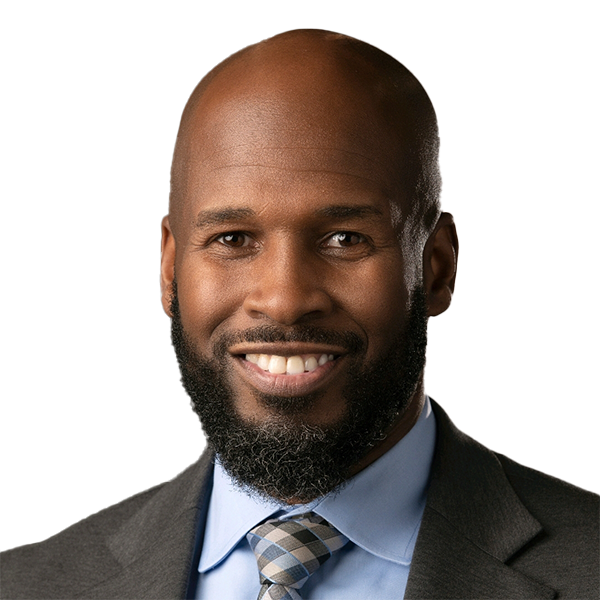 Ronald C. Anderson
Vice President of ESG + Workforce Solutions
NIBS
Ronald Anderson is the Vice President of Environmental, Social, Corporate Governance (ESG) + Workforce Solutions with the National Institute of Building Sciences. Reporting directly to the President and CEO, Anderson is responsible for overseeing the coordination of operations to cultivate relationships with public agencies and private organizations seeking solutions to environmental, social, and governance issues or preparing their workforce to face the ever-growing challenges of the digital age.
With more than 15 years of operations and project management experience overseeing large scale construction projects and a background in executive level educational facilities management, Anderson is an experienced leader who has ensured diversity, equity and inclusion (DEI) were at the forefront of the procurement and construction projects under his purview.
Anderson has served as an elected member of the Bellwood Illinois Board of Education, was an instructor at a junior college in Illinois for five years, and held the role of chairman of the Illinois Association of School Business Officials (IASBO) Planning and Construction Professional Development Committee. He currently serves as National President of the Association for Facilities Engineering (AFE) and as a board member for the Illinois Procurement Policy Board.
Anderson holds a bachelor's degree in Computer Information Systems (CIS) from DeVry University and master's degrees in Business Administration and in Project Management from Keller Graduate School of Management.
He also holds the following certifications:
Chief School Business Official (CSBO) Certification from the Illinois Association of School Business Officials (IASBO)
Certified Professional Maintenance Manager (CPMM) from The Association for Facilities Engineering (AFE)
Certified Professional Supervisor (CPS) from The Association for Facilities Engineering (AFE)
Certified Health and Life Safety Building Inspector from the State of Illinois Educational Agency