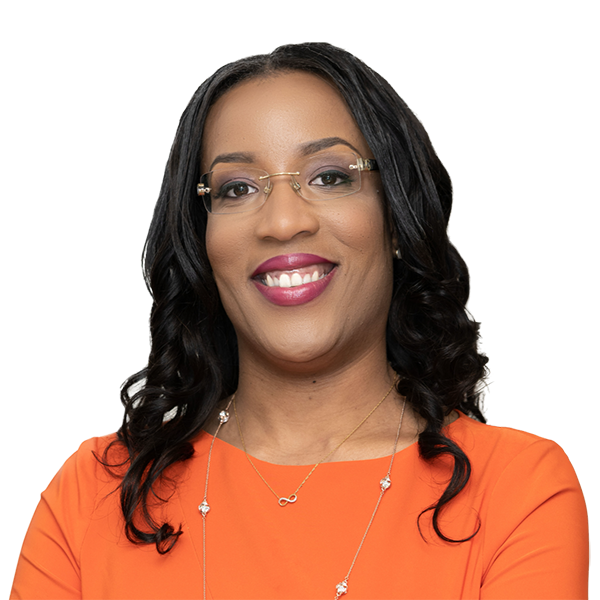 Karla Manning, PhD
Associate Vice President of Diversity, Equity, Inclusion, Accessibility, & Belonging and Business Management Consulting
NIBS
Dr. Karla Manning is the Associate Vice President of Diversity, Equity, Inclusion, Accessibility, and Belonging (DEIAB) Initiatives and Business Management Consulting with the National Institute of Building Sciences. Reporting directly to Ron Anderson, Vice President of Environmental, Social, Corporate Governance (ESG) + Workforce Solutions, Dr. Manning is responsible for leading organization-wide initiatives in support of unifying subject matter experts, strategic planning for DEIAB, as well as providing strategic leadership for developing new initiatives in emerging areas of DEIAB within the built environment.
With more than 15 years of teaching, research, and leadership experience, Dr. Manning is a passionate leader who has ensured that organizations are leading their DEIAB initiatives with fidelity, integrity, and sustainability at the forefront of strategic planning and organizational wide operations.
Dr. Manning has a background as a professional educator with expertise in equity audits, professional development trainings, strategic planning, curriculum development, and leading courageous conversations in the areas of diversity, equity, inclusion, accessibility, anti-racism, and belonging. Formerly, Dr. Manning was a high school English teacher in Chicago Public Schools, a University Lecturer at Queens College, CUNY and an adjunct professor at Teachers College, Columbia University. She holds a PhD in Curriculum & Instruction from the University of Wisconsin-Madison.